Bret Michaels -- I'm Having Trouble Moving My Legs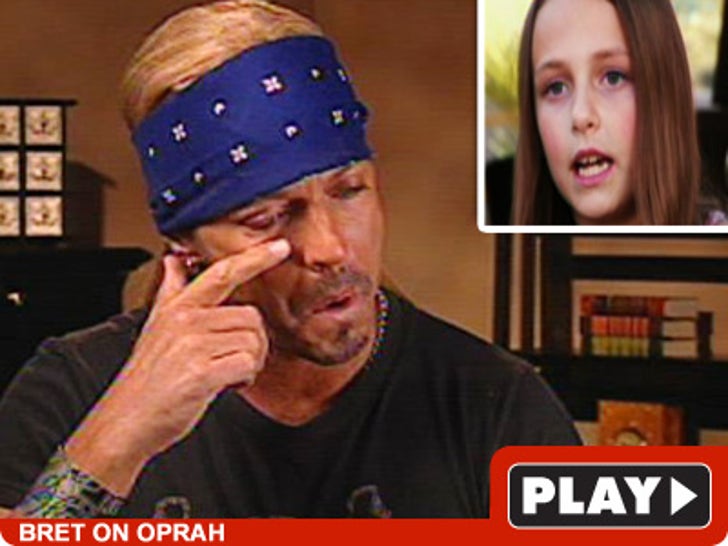 Bret Michaels just told Oprah Winfrey that he's still having trouble moving his lower extremities after his massive brain hemorrhage last month, but the rocker's mind -- especially his wit -- appear to be working just fine.
In his first televised interview since he was rushed to the emergency room -- with the odds of survival overwhelmingly stacked against him -- Bret told O that he's doing twice the rehab in order to expedite his recovery ... but he still suffers from headaches.
Michaels also cried a little bit during the show -- after Oprah ran an interview with Bret's 9-year-old daughter, in which she expressed how sad she was at the thought of life without her dad. It's pretty emotional stuff.
The good news -- Bret seems like he's right on pace to go back on tour with his band May 28.