Bret Michaels Released from Hospital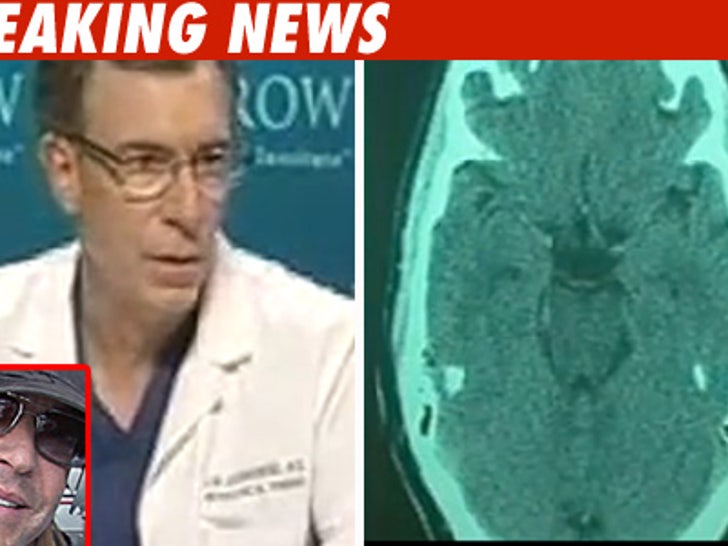 Bret Michaels has been discharged from the Arizona hospital where he's been receiving treatment after suffering a brain hemorrhage ... this according to the singer's doctor.
During a news conference moments ago, Bret's doc -- Dr. Joseph Zabramski -- said the singer was no longer in critical condition and has recently been released from the Barrow Neurological Institute at St. Joseph's Hospital in Phoenix.
The doc claims that Bret has been moved to a new undisclosed location to continue his recovery.
Dr. Zabramski said a medical team is still monitoring Bret's condition very closely -- and noted the singer is "very lucky" to be recovering so well.
And yes, the picture on the right is a CAT Scan of Bret's brain ... taken on the day he suffered the hemorrhage.