Jesse James Stops ABC Interview ... to Cry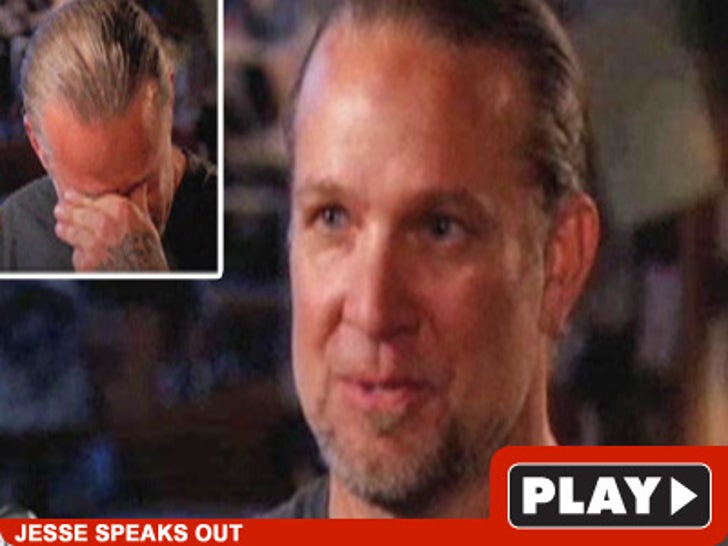 Jesse James is finally talking about all the cheating, lies and deception that ruined his marriage to Sandra Bullock ... but first, he needs a minute to cry it out.
ABC has released its first teaser of the big "Nightline" and "GMA" interview series -- set to air Tuesday -- in which Jesse admits, "I took a pretty amazing life and marriage ... and threw it away."
But the big moment in the tease -- a teary eyed James seems to abruptly get up from his chair and says, "Let me take a break for a second."