Lindsay Lohan Posted Bail Real Quick
Lindsay Lohan
Posted Bail Real Quick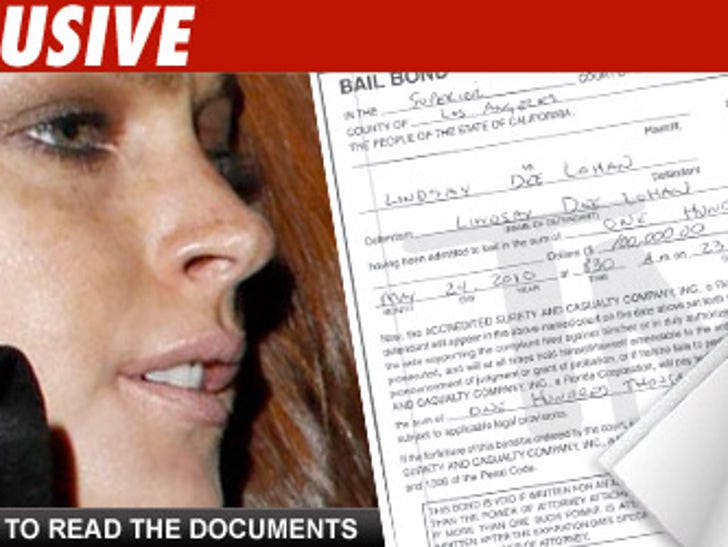 Sources tell us bail was posted at 2:00 PM yesterday, just a few hours after the court hearing.
We're told Lindsay's lawyer, Shawn Chapman Holley, did not come up with the cash. The $10 grand -- the standard 10% -- was wired from Tennessee by Lou Taylor, Lindsay's business manager.
Bail was posted by David Perez Bail Bonds. Incidentally, the paperwork is dated 5/19 -- the day before the hearing -- but it's a clerical error. All of the paperwork was filled out and filed yesterday.
There are, apparently, certain things even Lindsay will do promptly.