Lindsay Lohan -- Dyeing For a Night Out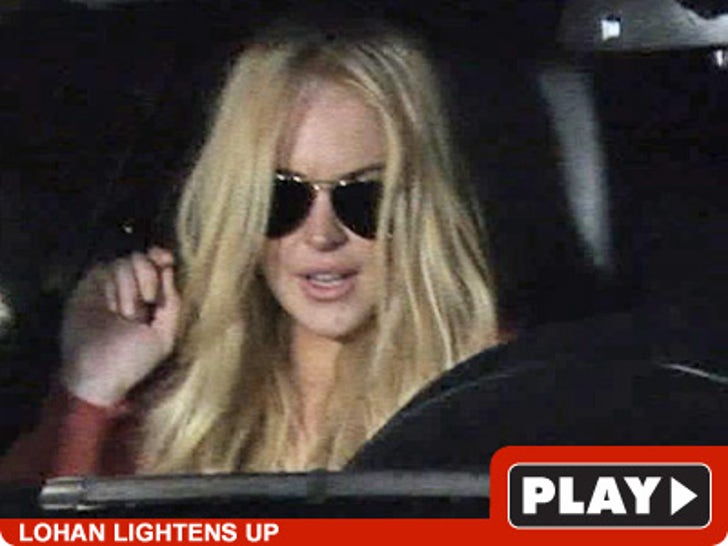 Lindsay Lohan ended her self-imposed exile last night and hit the bottle -- a bottle of hair dye ... emerging blonder than ever from a West Hollywood hair salon.
Lindsay spent more than five hours at Andy Lecompte Salon -- finally leaving shortly after 10PM.
Lindsay's been holed up -- secluded in a Beverly Hills hotel -- since slipping on her court-ordered SCRAM bracelet. She had plenty of company last night.
As for Lilo's new 'do? We gotta ask ...