Jesse James: Drastic Measures in Biker Mag Debacle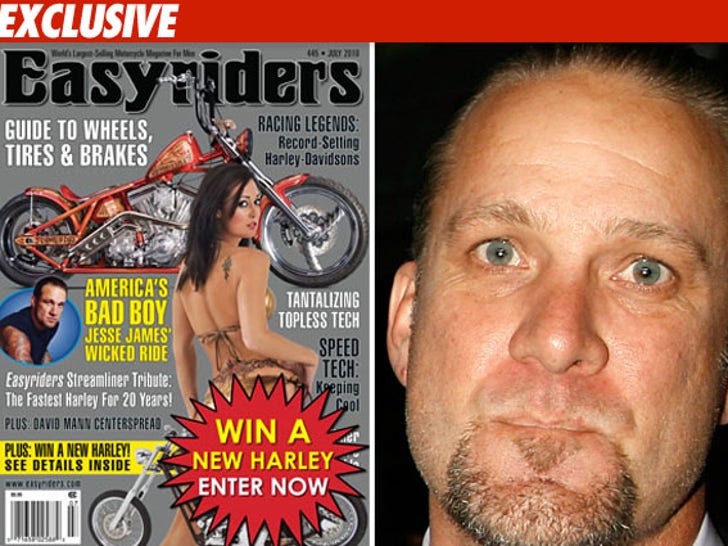 TMZ has learned Jesse James personally arranged to appear in next month's Easyriders Magazine ... but his plans drastically changed when a certain Bombshell went off.
Sources connected to the magazine tell us James had reached out to them roughly one month before the scandal broke -- hoping to book a feature on a new chopper he built in honor of his prized pitbulls.
We're told James agreed to do an interview with the mag -- until Bombshell McGee surfaced with allegations of adultery.
We're told Jesse contacted the writer and explained that he had to back out of the interview because "his life was going crazy." But Jesse didn't want to leave the mag hanging ... so he had one of his West Coast Choppers associates do the interview in his place.
Sources tell us the magazine was totally cool with the way it all went down -- and still decided to feature him on the cover of the July issue.