Ryan Seacrest -- The Next Simon Cowell?
Ryan Seacrest
The Next Simon Cowell?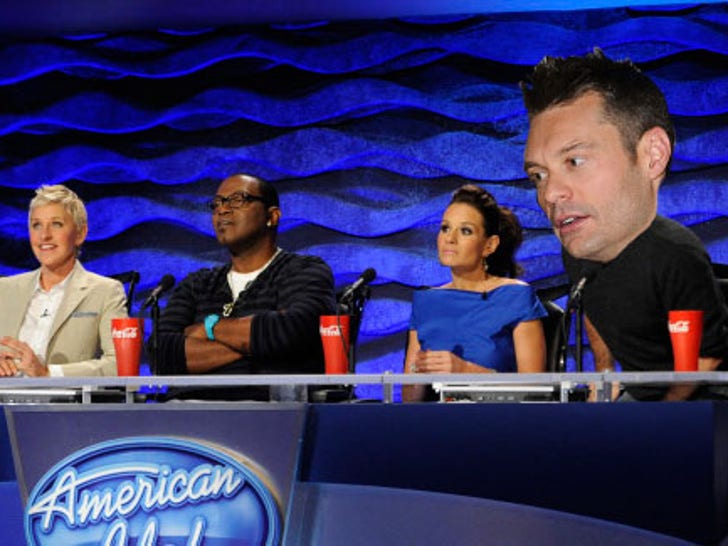 There is only one person who could replace Simon Cowell on "American Idol" ... someone famous, someone critical, and someone with a penchant for tight clothing ... someone like Ryan Seacrest.
A TMZ user named April made the suggestion on Thursday's TMZ Live -- and when we got to thinkin' ... it made perfect sense.
Seacrest knows the show -- he knows the music -- and he has a great rapport with the rest of the judges.
Plus, it would be way easier to plug in a new host than force another awkward, unfamiliar person to sit at the judges' table .... we're talkin' about you Kara.