Armenian Church Sues Getty Over 'Magical' Bible
Armenian Church
Sues Getty
Over 'Magical' Bible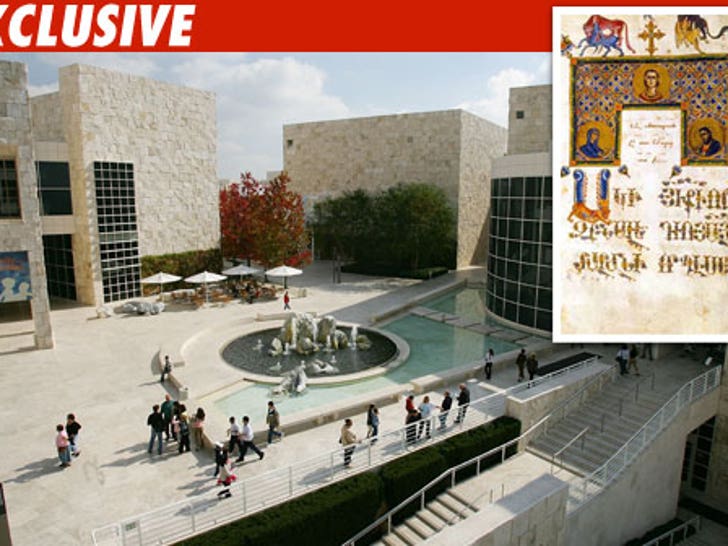 The Western branch of "the oldest organized Christian Church in the world" is suing the J. Paul Getty Museum in L.A., demanding the return of 7 pages from a "magical" 750-year-old bible that was allegedly stolen during the Armenian Genocide of 1915-1918.
The Church claims the Zeyt'un Bible was created for Constantine I by "the master illuminator T'oros Roslin" in 1256, and is one of Armenia's most valued national treasures. The Church believes the book "wielded supernatural powers."
When the Turks invaded Armenia in 1915, the suit claims, descendants of a royal Armenian family fled with the Bible, with whom it was thought to be safe. Yet, when the Bible was returned to Armenia following WWII, 7 key pages were missing ... pages that turned up at The Getty.
The Church claims it learned the Getty Museum had the pages in 2007, but the Getty has refused to return it. Now, the Church is asking the court to order the pages returned, and for damages of $35 million.