Clark Gable's Tomb -- Vandalized with a Kiss
Clark Gable's Tomb
Vandalized with a Kiss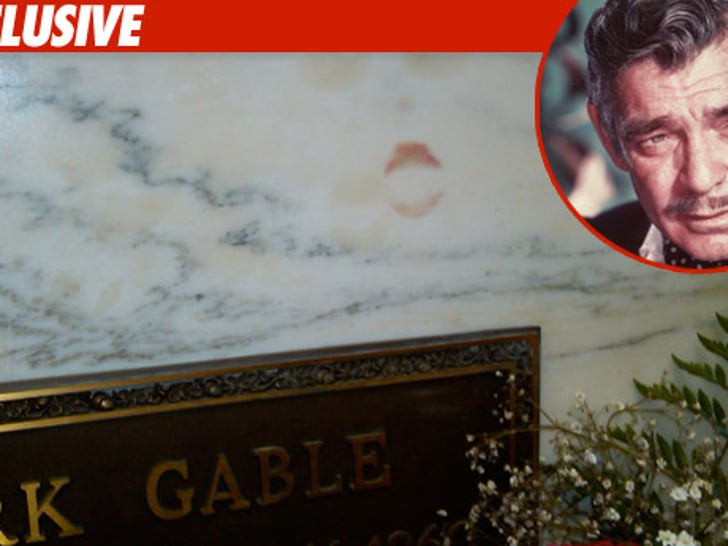 Clark Gable's marble tomb at Forest Lawn Cemetery has been so badly damaged it needs a total overhaul -- and it's all because one adoring fan couldn't keep her lips to herself.
TMZ spoke with John Clark Gable -- the famous actor's son -- who tells us he noticed the smooch last month during a visit to the mausoleum.
Gable tells us that the lipstick bandit has struck several times in the past -- but they've always been able to easily wipe off the mark ... that is, until now. This time, the stain is so bad, Forest Lawn had to dispatch their in-house marble repair team to fix the damage.
Gable also noted that his father is entombed in the same mausoleum as Michael Jackson -- and warns that if MJ fans are allowed into the place, they could accidentally damage some of the surrounding tombs.
As for the Lipstick Bandit -- Gable tells us security will "keep an eye out" in case she strikes again.