Sandra Bullock Makes Surprise Appearance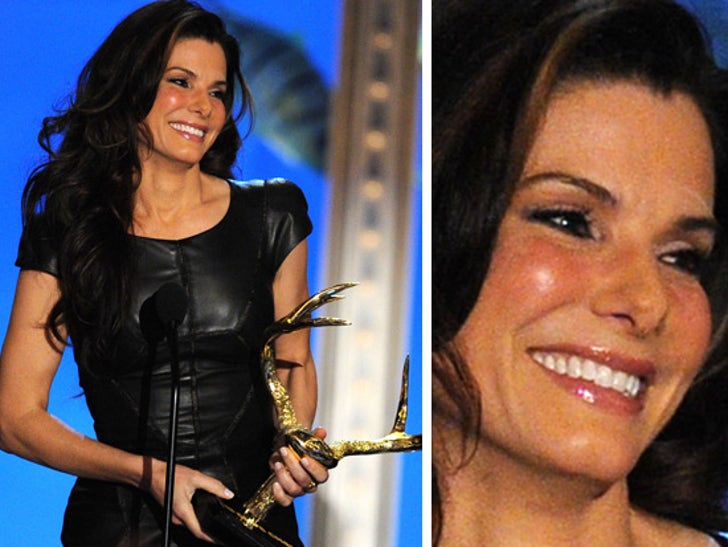 Sandra Bullock made her first public appearance since the Jesse James cheating scandal broke, accepting an award at last night's Guys Choice Awards in Los Angeles.
Sandy won the "Troops Choice" Award for Entertainer of The Year ... which was voted on by members of the military.
Showing she had a sense of humor (and looking pretty hot), she joked to the crowd, "Did I win this for being Entertainer of the Year or did I win this because of the spectacular IED explosion that became my personal life? It's okay because I would do it over and over and over again if it was to entertain our troops."