Slash Takes a Lickin' ... Keeps on Tickin'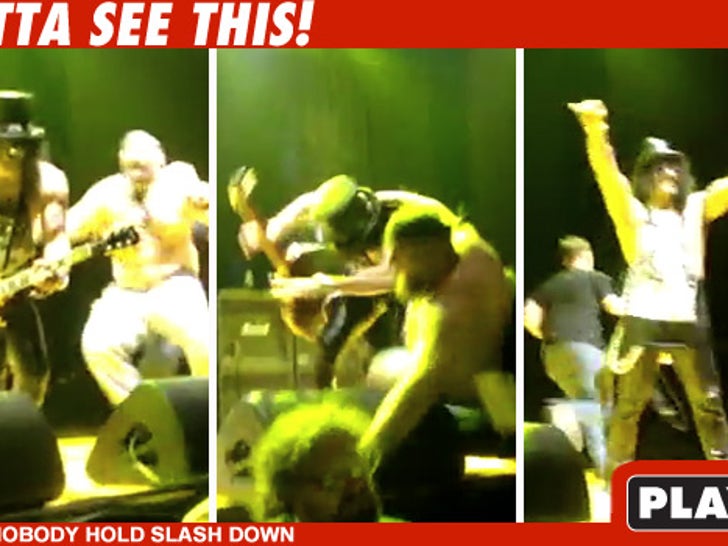 A crazed fan form-tackled Slash during a concert in Milan on Thursday -- and even though the former Guns N' Roses guitarist went down ... hard ... he didn't go out. Not by a long shot.
And that's why Slash is the man.