Slash Sneaks Conan O'Brien Onto Leno Show
Slash
Sneaks Conan O'Brien
Onto Leno Show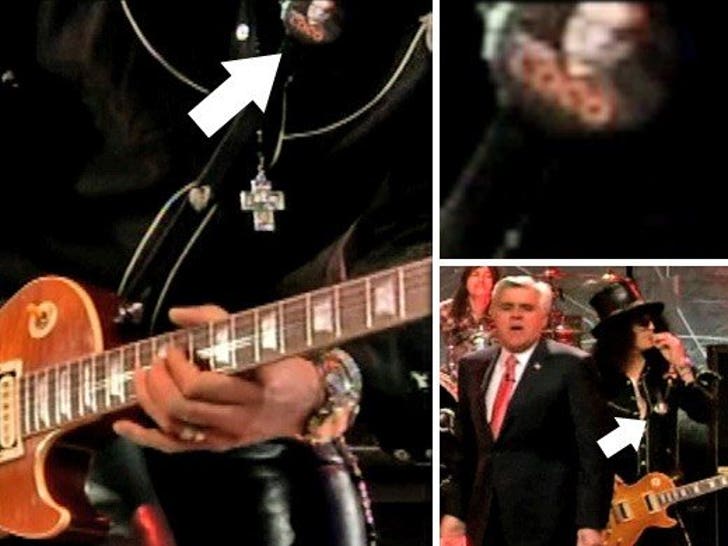 Slash pulled off the ultimate act of defiance on "The Tonight Show with Jay Leno" last night -- dude rocked a Team Coco pin on the air during his performance at the end of the show!
Though it appears NBC tried to edit around the Conan O'Brien support symbol, a few shots of the pin still managed to make air.
No word if Jay even noticed.