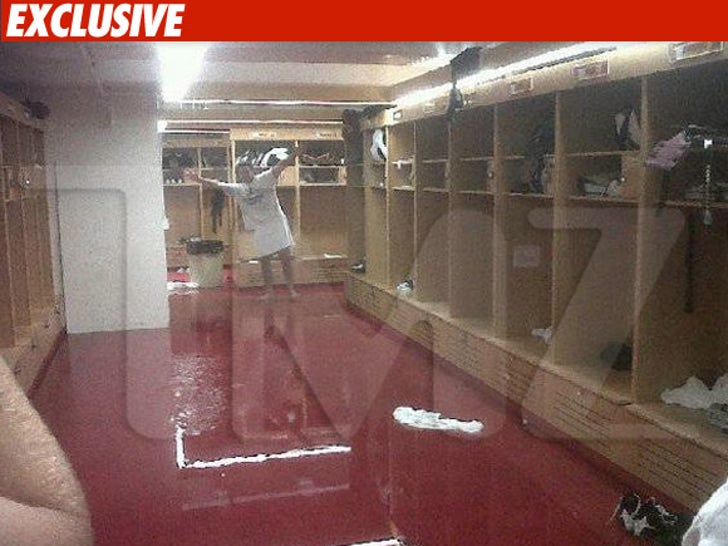 This just in to the TMZ metaphors desk -- USC's football locker room is underwater. For real.
Trojan star wide receiver Brice Butler just tweeted this pic with the message: "Man our pipes busted bin [sic] the lockeoom [sic] flooded ... Can we get some money NCAA?? From y'all so its legal."
We're pretty sure Reggie Bush has nothing to do with this USC mess.