Gary Coleman -- Don't Pull the Plug on Me!
Gary Coleman
Don't Pull the Plug on Me!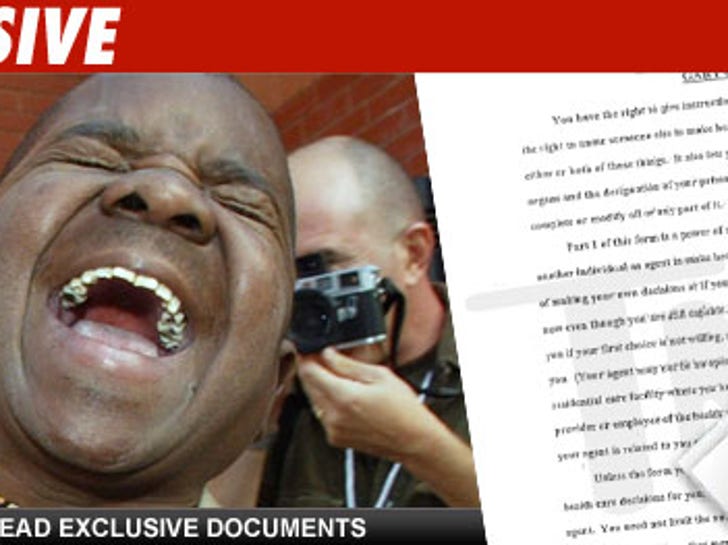 TMZ has obtained legal documents signed by Gary Coleman in 2006 in which the actor specifically directed that he did not want anyone to pull the plug on him ... if he was ever in that situation.
The documents were ironically filed by Shannon Price -- Gary's ex-wife -- the person who authorized doctors to take Gary off life support last month. Price has filed the docs in an effort to be granted control over the disposition of Gary's body.
Among the documents filed today by Shannon is a health care power of attorney which Gary filled out in 2006. Under the heading "Instructions for Health Care" -- Gary checked a box titled "Choice to Prolong Life" which states, "I want my life to be prolonged as long as possible within the limits of generally accepted health care standards."
The other option Gary had -- "Choice Not to Prolong Life" -- was left unchecked.
In the docs, Shannon explains her decision to end Gary's life saying she was "forced" to pull the plug. She does not explain why she felt forced.