US Soccer Team -- Limits on Leisure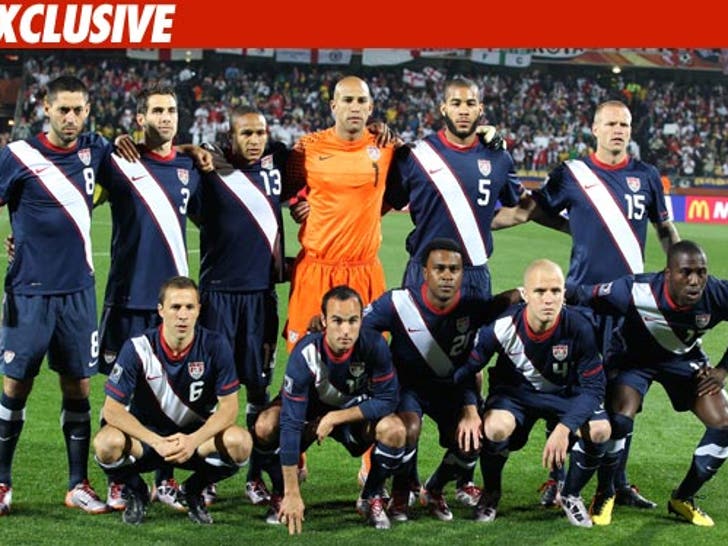 Members of Team USA won't be spending their off nights in the South African club scene -- TMZ has learned the players aren't allowed to leave their private resort without team permission during their entire World Cup stint.
According to a team official, members of the squad are under strict orders to stay within the confines of their swanky home away from home -- for both safety reasons ... and to make sure they keep their focus on the tournament.
We're told there's plenty of stuff on the premises to keep the men busy -- like ping pong, darts, foosball and video games. They also have a private pool area where they can unwind.
Hopefully, they're enjoying the place -- if things work out, they could be there until July 11.