Earplug Sales Explode at World Cup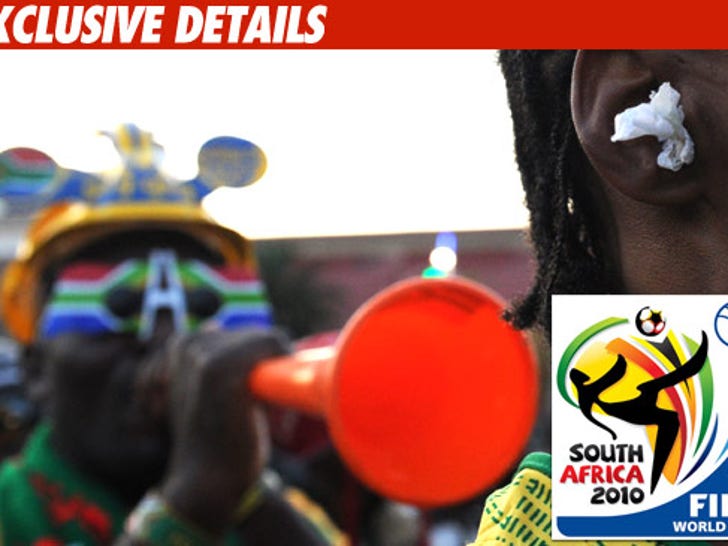 Those damn vuvuzela horns aren't pissing everybody off in South Africa -- TMZ has learned earplug sales have gone through the roof since the World Cup began on Thursday. 
TMZ spoke to two major earplug suppliers based in South Africa -- Ear Plugs Online and Sheppard Medical -- and each are boasting ENORMOUS increases in sales since last week.
A rep for EPO tells us their sales are up 121% -- selling more than 10,000 sets of plugs and counting. Sheppard Medical tells us they've moved more than 400,000 sets since kickoff -- a 20% increase.
Both companies attribute the increase to those damn horns -- which people are constantly blaring both in stadiums and on the streets. Reps for both companies tell us neither would be surprised if they each sold over one million sets by the end of the World Cup.