Obama Kids -- Most Baller Father's Day Gift Ever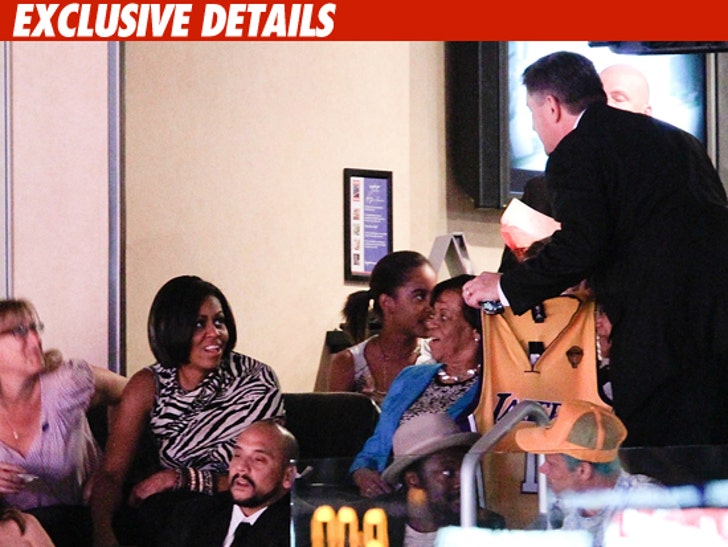 When your father is the Leader of the Free World, there tend to be some pretty cool perks -- like when Sasha and Malia Obama went to the Lakers game last night ... and picked up an AWESOME Father's Day gift for their dad.
Sources close to the situation -- but not too close -- tell us the daughters really wanted to get their dad a Lakers jersey for his special day. So, AEG president Tim Leiweke -- whose suite they happened to be sitting in -- ran down to the Lakers team shop in the Staples Center and had an Obama jersey made up on the spot.
To top things off, Phil Jackson even autographed the gear for the kids after the game.
Way cooler than that ugly tie you were gonna get your dad.