LT's Alleged Pimp -- Yeah, I Shot At People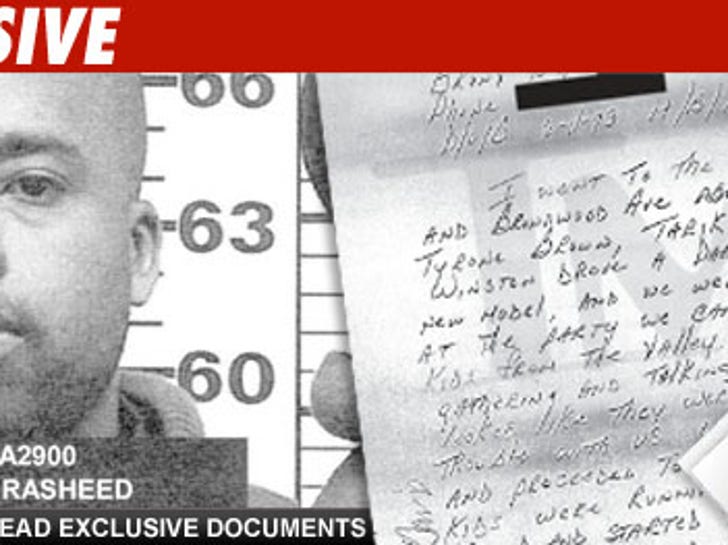 Lawrence Taylor's alleged pimp, Rasheed Davis, has a history of 'fessing up to violent crime -- like the 1991 shooting he detailed in a handwritten statement to police ... a move that earned him hard time in prison.
Long before his alleged dealings with LT and an underaged girl, Davis sprayed bullets into a Bronx street fight -- and TMZ.obtained a copy of the letter Davis wrote the day after the shooting.
In the letter -- which reads like a scene from "Boyz n the Hood" -- Davis admitted getting a .22 caliber rifle from his apartment and firing it when someone else shot at him. He wrote "I shot the rifle into the ... crowd. I aimed at somone (sic) with a hand gun. I fired about 12 times."
One man was killed, and Davis served 14-years for first degree manslaughter.
Davis is currently facing a federal charge of sex trafficking in the LT case, and is due back in court next week.