'Bachelorette' Couple -- Stuck in the Mud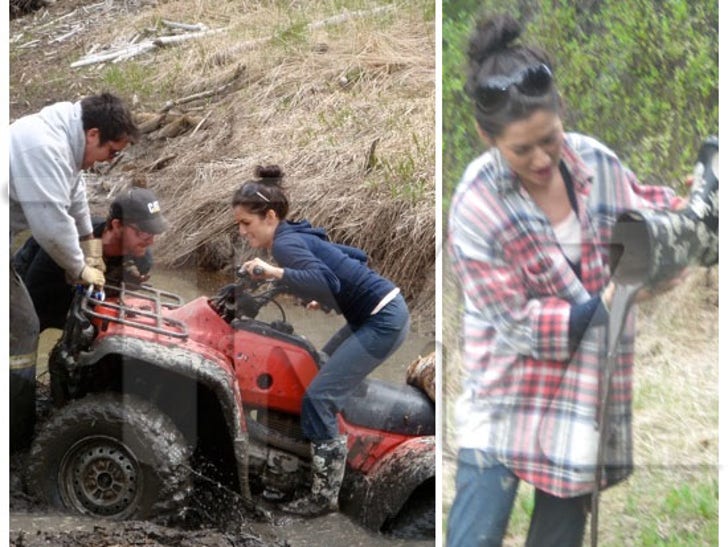 One year after they hooked up on "The Bachelorette" -- Jillian Harris and Ed Swiderski are still gettin' down and dirty.
The couple -- still engaged by the way -- went on a camping trip back in Jillian's hometown of Peace River, Alberta recently and decided to take a couple of ATVs into mud country.
Jillian tells us they got stuck more than 30 times ... and were completely covered in the brown stuff.
Check out the pics -- it's pretty messy.