Tiger Woods -- Tennis Anyone?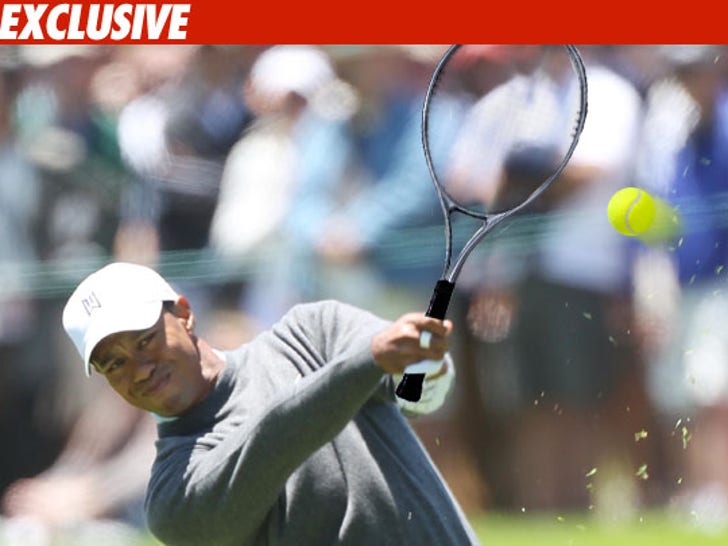 Tiger Woods may dominate a new sport in the near future -- dude has begun the process of building a state-of-the-art tennis court and tennis pavilion on his massive estate in Jupiter Island, Florida.
TMZ has obtained a document that one of Tiger's people filed with local authorities -- informing them that Woods will be erecting a private tennis facility on the property within the next year.
Over the past few months, Woods has been on a renovation kick -- building all sorts of awesome stuff at the home ... like a practice golf course, multiple pools, and even an oxygen therapy room.
It's still unclear if Elin and the kids will be joining Tiger when he moves into his own private Xanadu -- but it's interesting to note that back before the drama began ... tennis seemed to be a favorite hobby between Tiger and Elin.