Mistress Files Paternity Action Against Tiger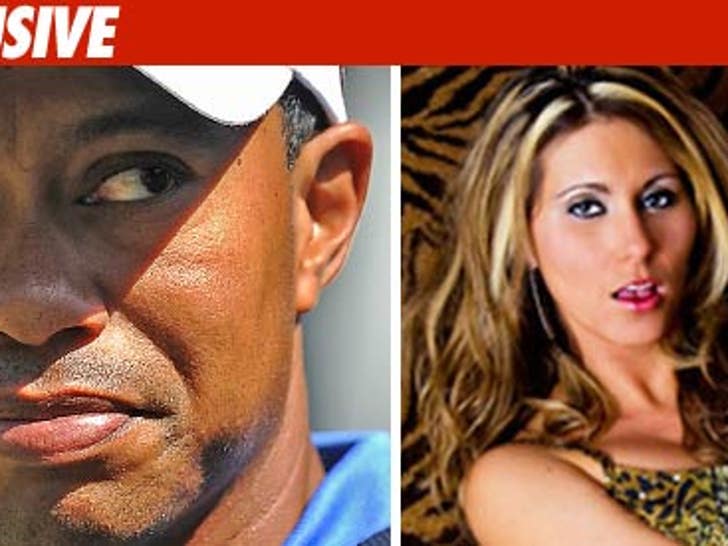 TMZ has learned porn star Devon James has just filed a paternity action against Tiger Woods.
Alleged mistress #15 filed legal docs in Manatee County, Florida, asking a judge to determine the paternity of Austin Brinling, her 9-year-old son. James filed the action under her legal name, Melinda Jannette. The respondent on the petition is Elderick [sic] Woods.
According to documents attached to the petition and obtained by TMZ, the legal action is designed to "establish paternity, parental responsibility, time-sharing, and/or child support of a minor child or children." The document goes on: "This means that you are trying to legally establish who is the father of the child."
As we first reported, James' mother (who currently has custody of the boy) claims a DNA test was performed in 2002 and showed another man was the daddy.
James does not believe her mother really has any DNA results and her rep tells us she wants to force Tiger to submit to DNA testing.
We shot video of James at the courthouse, talking about her legal move. It will be posted shortly.