Tiger Mistress: I Got Jacked By Another Mistress!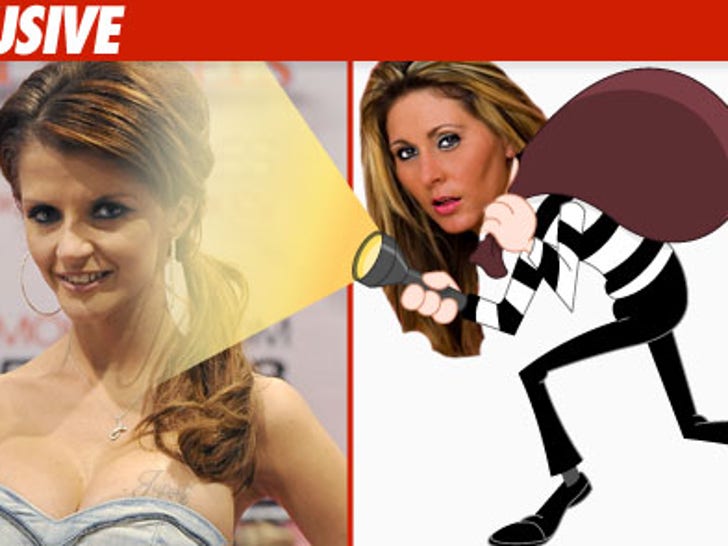 TMZ has learned a Tiger Woods mistress got the shaft off set as well as on -- while shooting a Tiger porn spoof -- because she claims another mistress stole all her money while she wasn't looking.
Joslyn James -- mistress #17.8 11 -- says she was on the San Fernando Valley set for Vivid's upcoming porn "Three Mistresses" when another mistress in the skin flick allegedly went into her purse and snatched a $100 bill, a bracelet and a cell phone.
Joslyn tells us she's on her way to file a police report, fingering Devon James ... mistress #22.4 15. Joslyn claims Devon was in the dressing room with full access to her purse while she was shooting the scene.
We could not reach Devon for comment. Police are on the hunt.