Tiger and Jesse's Nightmare -- The Mistress Tour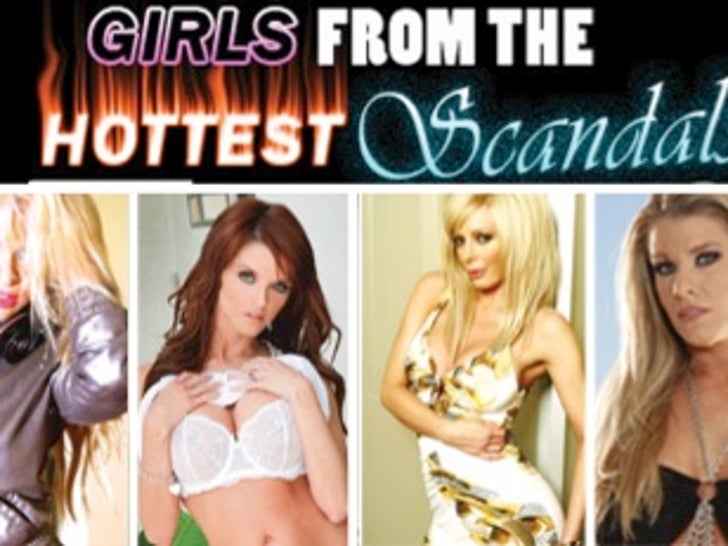 Tiger Woods, Jesse James, David Boreanaz -- This is Your Life, X-rated edition ... aka your alleged mistresses teaming up to tour the country and remind everyone of your lowest moments. Good times.
Like a strippers' Legion of Doom -- Joslyn James, Holly Sampson, Melissa Smith and a cast that only seems like thousands are appearing together at the "eXXXtacy 2010" convention in Chicago next month.
But TMZ has learned they're planning to blow into several other cities. Joslyn's manager Gina Rodriguez -- herself an alleged mistress of Boreanaz -- tells us she's booked the cheaters circus for the next few months ... though she wouldn't reveal specific dates.
Warning Tiger: We're betting Orlando is on their hit list.