WWE Legend Rips Batista -- He'll Get Killed in MMA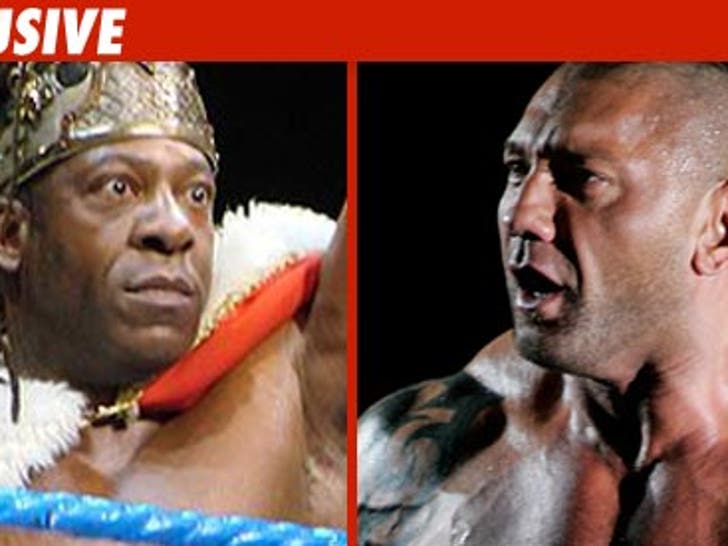 Batista may have left the WWE, but his most hated rival is still talking trash -- claiming the former heavyweight wrestling champ is gonna get crushed when Batista starts fighting for real in MMA.
TMZ spoke with WWE legend Booker T. -- who famously clashed with Batista in a real-life throwdown in '06 -- and Booker tells us he doesn't think Batista can "match up" with some of the big boys in Strikeforce.
In fact, Booker claims the 40-something-year-old wouldn't "last 5 minutes" in the ring with another WWE-star-turned-MMA-powerhouse -- Bobby Lashley.
As we first reported, Batista claims the wheels may already be in motion for his first fight ... no word if he'll get in the ring with Lashley.