Tiger Woods Banner Pilot: I Was Grounded by the FBI
Tiger Banner Pilot:
I Was Grounded
by the FBI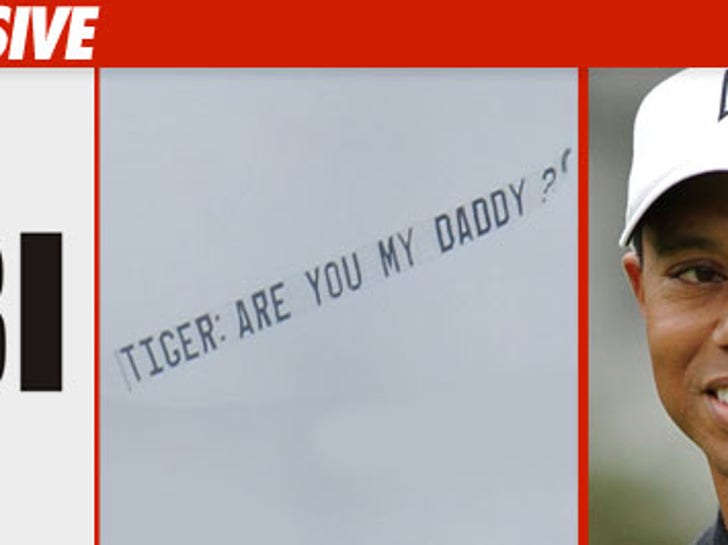 The pilot who flew the "Tiger: Are You My Daddy?" banner over the US Open golf tournament last weekend was supposed to make a second run -- but dude claims the FBI shut down the flight.
TMZ obtained the post-flight report filed with the sky banner company, in which the pilot states that while en route to fly sign #2 -- which read, "Happy Father's Day Tiger LOL" -- he was contacted by a tower controller with a message from the FBI.
According to the pilot, the FBI had "strongly urged" him to "depart the area" over the golf course as soon as possible ... and, of course, the pilot obliged.
We spoke to the owner of the company hired to fly the planes – who told us he is looking into the incident and has no idea why the FBI would intervene on such a matter. We also spoke to the FAA – who tells us the FBI would only intervene if "criminal activity" was suspected.
As for the FBI, we called them for comment as well -- but we're still waiting to hear back. Apparently they have bigger things to worry about.