MJ Wedding Jacket -- Heating Up the Auction Block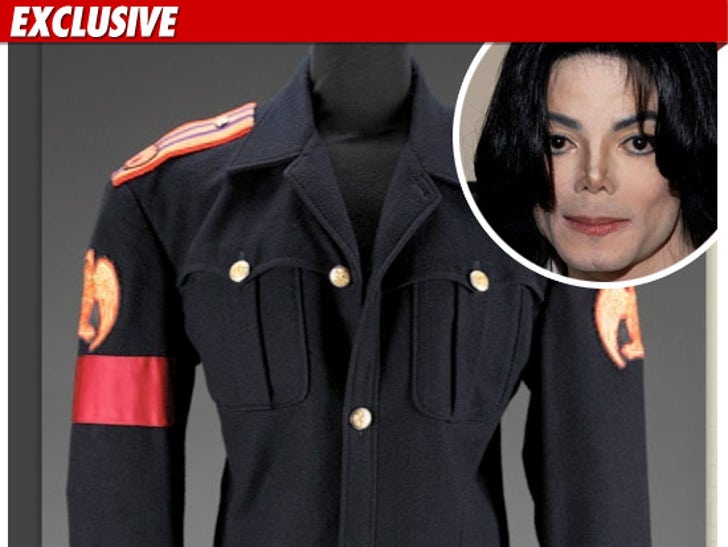 Some of Michael Jackson's most prized possessions will hit the auction block today -- but there's one item that collectors are more excited about than anything ... and it all has to do with MJ's secret wedding.
The Anniversary Day auction -- which Randy Jackson tried his darndest to stop -- features a whole collection of awesome Jackson memorabilia ... but for some reason, we're told the above jacket MJ wore during his secret wedding to Debbie Rowe is clearly the hottest item.
Other big items include: MJ's glove from the 1984 Jackson 5 "Victory Tour," a pair of sunglasses MJ gave to Corey Feldman, MJ's last autograph, a signed "Beat It" jacket, and the fedora MJ gave to President Bush.
Randy protested the auction because it was scheduled for the same day as MJ's death -- but as we previously reported, the auction maestro claims the date is just a coincidence.