MJ Dove Release -- No Harm, No Fowl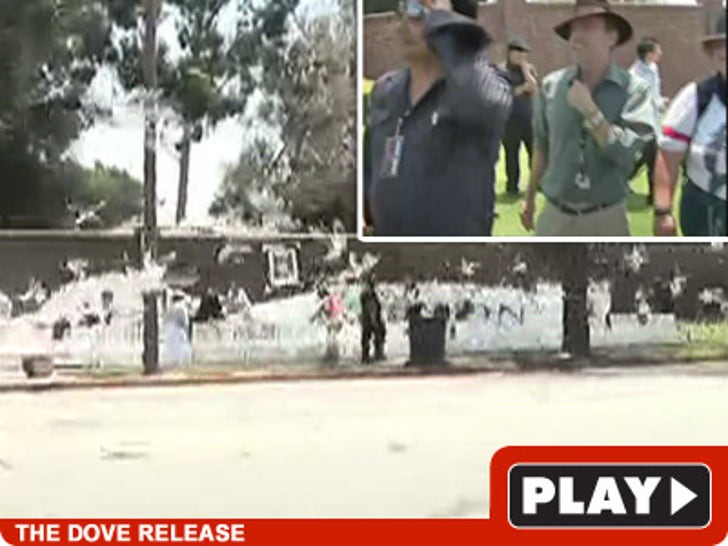 Forest Lawn tried to put the kibosh on a group of Michael Jackson fans who wanted to release 400 doves near his mausoleum today ... but they didn't take no for an answer!
Doves for L.O.V.E -- the group who organized the dove release -- broke the rules today by releasing an impressive amount of birds at the cemetery ... as shouts of "We love you, Michael!" rang out through the crowd.