Cops Respond to Verbal Attack at Kardashian House
Cops Respond
To Verbal Attack at Kardashian House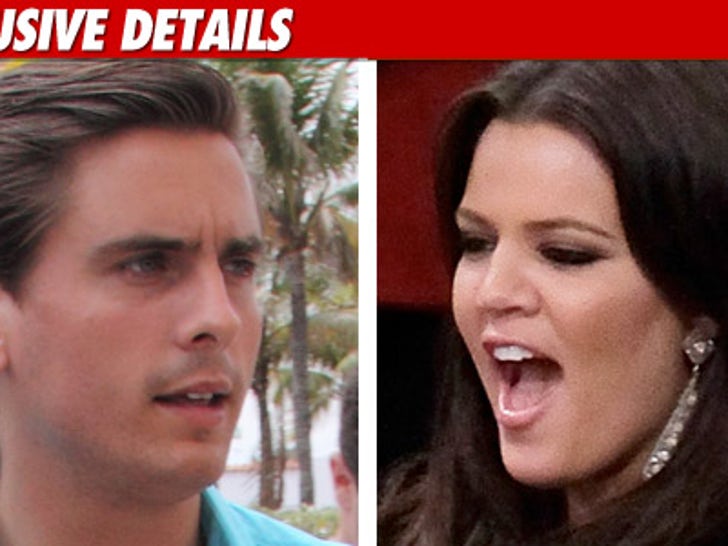 TMZ has learned cops rolled out to the Calabasas home of Kourtney Kardashian and her baby daddy Scott Disick earlier today ... after Scott went ballistic on his neighbor ... and even called her a "whale."
We're told officers arrived to the scene after somebody called police and reported a "dispute with a neighbor" that was going down in front of the Kardashian home.
We're told no arrests were made and no one was cited.
As for what triggered the verbal spat -- it appears it began over a parking dispute ... but it turned nasty when Scott turned to the woman and screamed, "You're disgusting ... I would kill myself If I looked like you .... you whale."