Lawyer Gets Clutch Save at Dodgers Game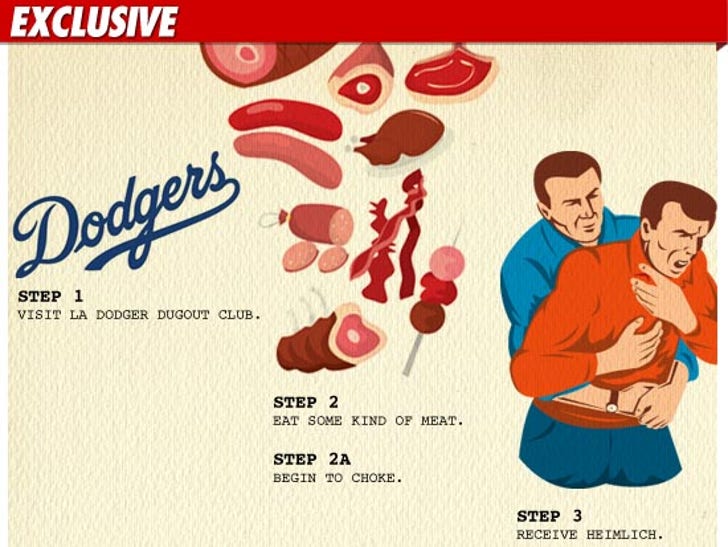 The L.A. Dodgers weren't the only ones who choked on Sunday night -- a VIP fan needed help after getting some food stuck in his throat ... and he got assistance from the lawyer for Dodgers owner Frank McCourt.
It all went down in the Dugout Club at Dodger Stadium -- the fancy place where all the VIP fans hang out -- when a middle-aged man began choking on a "meat product."
We're told another man rushed to his aid and began performing the Heimlich Maneuver ... and successfully dislodged the meat product.
But our hero wasn't any ordinary baseball fan -- it was Marshall Grossman ... the guy repping L.A. Dodgers owner Frank McCourt in the bitter divorce that seems to be tearing the team apart.
After the incident, Marshall told the man he saved, "Next time you have a medical emergency, call a lawyer."