Dodger Divorce -- Sooooo Hollywood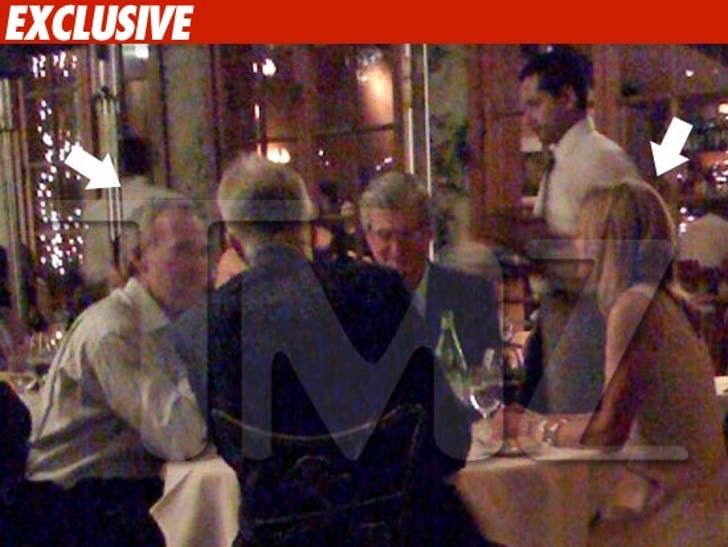 Los Angeles Dodgers owner Frank McCourt and estranged wife Jamie spent a lovely evening with their respective lawyers at Spago restaurant in Bev Hills recently. Actually it wasn't lovely at all.
Our sources say Jamie and her mega-lawyer, Dennis Wasser (back to camera) asked Frank and his legal eagle, Marshall Grossman, to join them at Wolfgang's joint on October 8th, 3 months after the couple split. Someone we know at a table nearby took the pic.
Grossman tells TMZ it was "awkward ... a chilly evening," adding he thought it was going to be a conciliatory dinner but was more like "the last supper."
We're guessing it went something like this ...

Frank: Marshall, would you please tell the shrew to pass the salt?
Jamie: Dennis, please tell Frank he's a moron.
Frank: Marshall, tell her at least this moron owns the Dodgers.
Grossman groused that Jamie and Dennis split before the bill came, so Frank picked up the tab.
As for Wasser, he tells us he also reps Wolfgang, so he didn't have to bring a special taster for safe measure.