Dodgers to McCourt Judge -- Please Butt Out!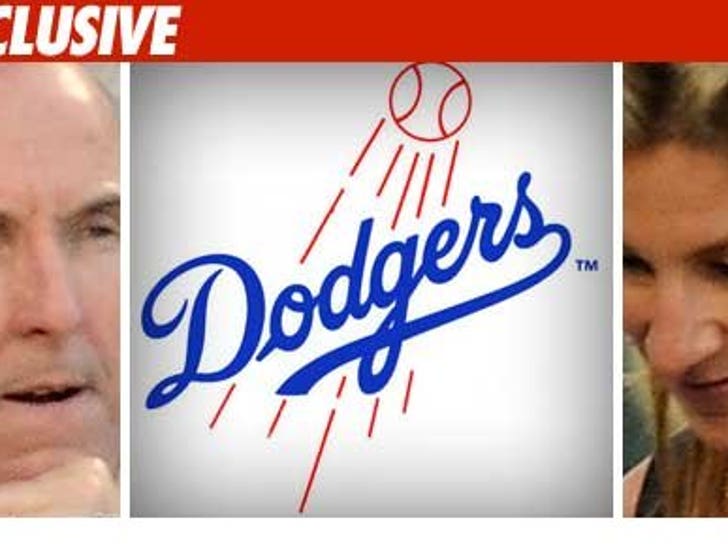 The Los Angeles Dodgers have gone on record in the "War of the Roses" divorce between Frank and Jamie McCourt, claiming the family court should butt out of Dodger business. And, for good measure, the Dodgers claim Jamie was fired for allegedly having an affair with a subordinate ... and the team goes into detail.
In legal papers filed with the family law judge, the Dodgers organization is asking to be heard as a friend of the court, opposing Jamie's bid to be reinstated as CEO of the operation.
The Dodgers organization claims, "Simply stated, this Court has no jurisdiction to order the Dodgers to do anything because it is a non-party to these proceedings."
According to the legal docs, obtained by TMZ, the Dodgers claim Jamie "has been paid her $2,000,000 a year salary in full through December 31, 2009. She was an at-will employee. The marital dissolution should not be used to interfere with the lawful control and management of the Dodgers."

And get this ... the legal papers state, "Given the dysfunction which was caused by the Petitioner's prior employment, her inappropriate relationship with a subordinate employee and the clear acrimonious relationship between her and Mr. Court (sic), if she were reinstated by order of this Court it would no doubt lead to this Court being called upon to oversee the day to day management of the Dodgers."
The Dodgers allege Jamie was fired "for having an inappropriate relationship with a subordinate employee, Mr. Jeff Fuller, her self-described '24 hour driver' and '24 hour security.'"
The Dodgers grouse that Jamie wants the Dodgers to reinstate her as well as Fuller -- "Translation: She wants the Dodgers to pay her live in boyfriend for his companionship" while working for the organization.
And get this -- "The romantic relationship between Ms. McCourt and Jeff Fuller, her 'Director of Protocol' has been publicly confirmed by TMZ.com..."
The team states, "These two married but estranged people cannot even deal with one another from a distance. Yet she wants to reenter full employment and get dropped off and picked up every day by the individual who betrayed his own employer and its owner."
By the way, the brief filed by the Dodgers is signed by Marshall Grossman -- coincidentally Frank McCourt's divorce lawyer.
End note -- "To order her reinstatement as she wishes is akin to throwing a bomb into a crowded room."