Frank McCourt -- I'm 'Sole Owner' of Dodgers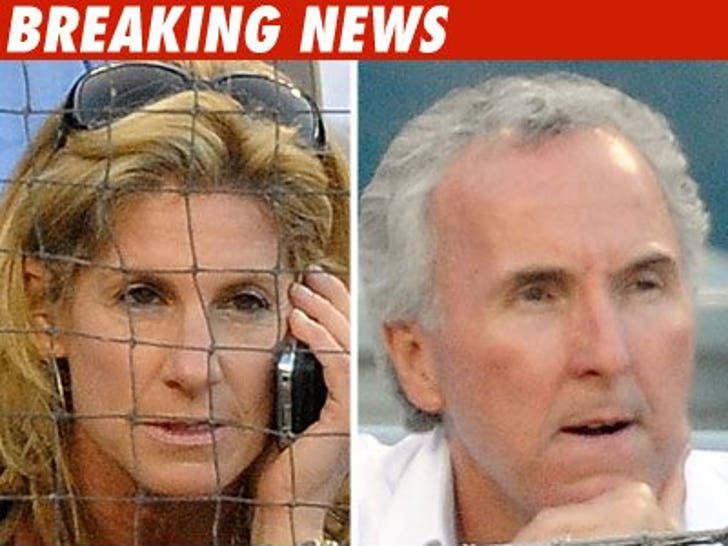 Frank McCourt says his estranged wife Jamie McCourt made her bed and doesn't want to sleep in it -- stating in court documents that she's known all along that she is not a co-owner of the Los Angeles Dodgers.
In the documents, filed today by Frank's lawyers, he says he and Jamie signed a marital property agreement in 2004 that spelled out two things: all their residential real estate is her separate property -- while The McCourt Company, Inc., and the Dodgers are his separate property. Frank says Jamie proposed this deal.
In the papers Frank says he "entered into this agreement to honor the request of my wife and ensure that she would have tens of millions of dollars in assets that would be protected from the claims of my creditors."
Basically, the document claims Jamie got what she wanted, and that Frank is "registered with Major League Baseball as the sole owner" of the Dodgers.
Frank goes on to say in the court filing that Jamie wanted a new agreement that would make all their assets, including the Dodgers, community property -- but in May he told Jamie he would not sign that deal.
The couple separated in July, which is when -- according to the documents -- Jamie asked Frank to move out of their Malibu home, and asked him to make Jeff Fuller "just her driver."
We're told Jamie and Jeff have been dating since the McCourts split. The Dodgers fired Jeff in mid-October.