Dodgers Owner -- Cold as Ice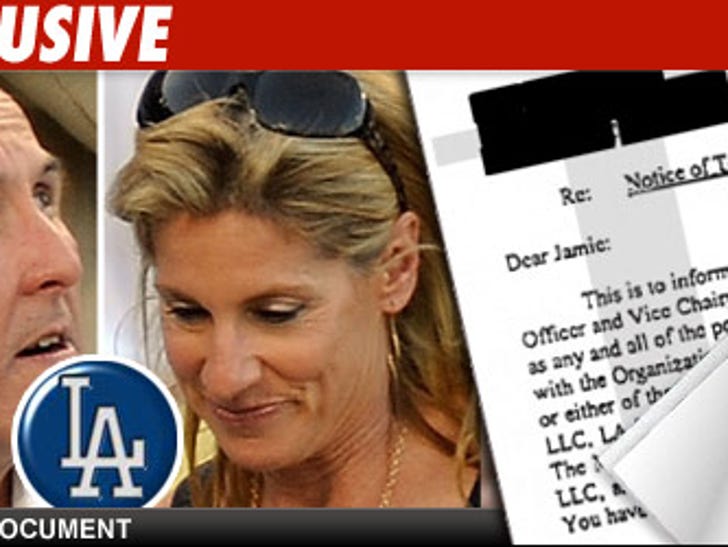 There's a reason Los Angeles Dodgers owner Frank McCourt bleeds Dodger blue -- judging from the way he fired his wife of 30 years ... his blood is colder than ice.
TMZ obtained the "Notice of Termination" Frank MAILED to his soon-to-be-ex wife Jamie -- who was fired from her job as co-CEO of the team the day before the Dodgers were eliminated from the playoffs. Mind you, this letter was sent just 2 weeks before the couple's 30th wedding anniversary.
The letter begins, "Dear Jamie -- This is to inform you that your employment with and positions as Chief Executive Officer and Vice Chairperson of Los Angeles Dodgers LLC, as well as any and all of the positions that you hold ... are hereby terminated effective immediately."
Though hard to believe, it gets even colder:
"Because your employment is held at-will, the Organization is not required to have cause to terminate your employment and may do so for any reason or no reason at all.
However, your actions, including, but not limited to, your insubordination, non-responsiveness, failure to follow procedures, and inappropriate behavior with regard to a direct subordinate, have made this decision necessary."
And for good measure, we've also learned Frank locked Jamie out of her office today. We're told Jamie called her assistant and asked her to open the office door -- she was informed her key no longer worked.