Rob Lowe's Half-Billion $$$ Media Project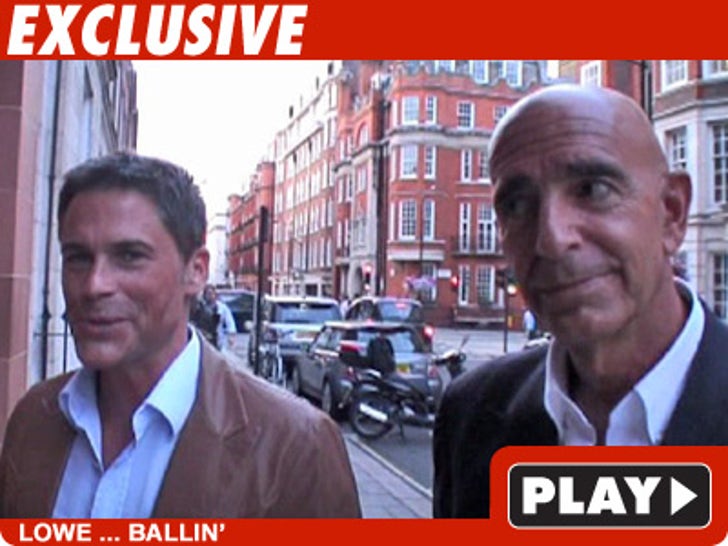 Rob Lowe is at dinner in London right now, discussing what sources tell us is a "major, major, major media deal."
We got video of Lowe, entering the C London restaurant with Tom Barrack, President of Colony Capital which co-owns Michael Jackson's Neverland Ranch, along with the MJ estate. Lowe and Barrack are having dinner with Flavio Briatore, a major Formula One player, and Giuseppe Cipriani -- the owner of the restaurant.
Sources say the foursome is discussing a $500 million deal to create "a multi-platform media company, similar to DreamWorks."
We're told the deal involves, among other things, TV, movie and Internet production.