Elena Kagan - Death Sentence for Bad 'Twilight' Joke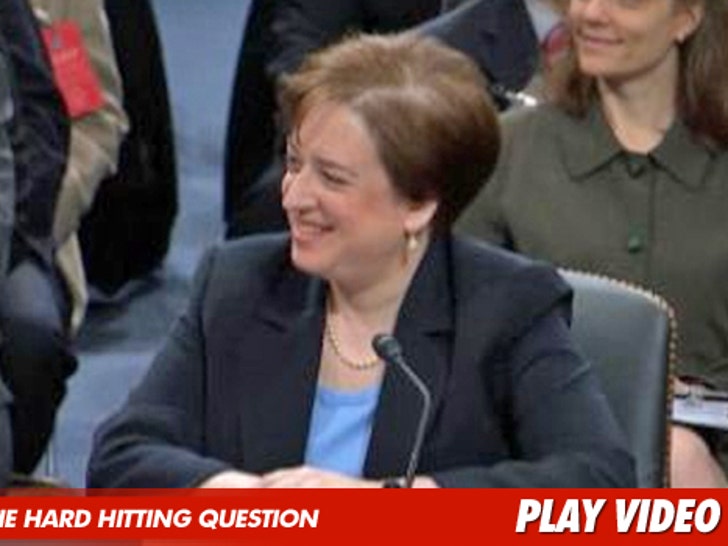 Apparently, Supreme Court nominee Elena Kagan isn't a fan of "Twilight" ... 'cause at today's Senate confirmation hearing, the gun critic shot down a terribly delivered "joke" question about "Twilight" like she was Annie frickin' Oakley.
The super uncomfortable exchange all went down when Sen. Amy Klobuchar had the floor ... and informed Kagan that she had just watched the "The Twilight Saga: Eclipse" movie ... and wanted to know if Kagan was Team Jacob or Team Edward.
She chuckled ... but it didn't seem like Kagan was amused.