Paris Brings All Her Baggage to World Cup
Paris Brings
All Her Baggage
to World Cup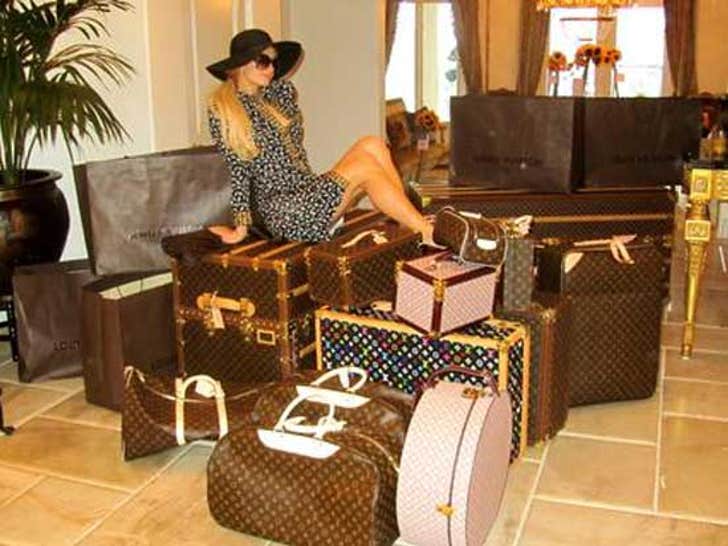 With all her Louis Vuitton trunks in tow, Paris Hilton is off to South Africa to party with the likes of Cristiano Ronaldo at the World Cup ... if he hasn't gone home already.
The 29-year-old single heiress tweeted this pic along with the message: All packed and Ready for The World Cup! So excited!
As far as who she's rooting for ... Paris is on everyone's team.