Rob Lowe Closing Mega-Deal ... in Board Shorts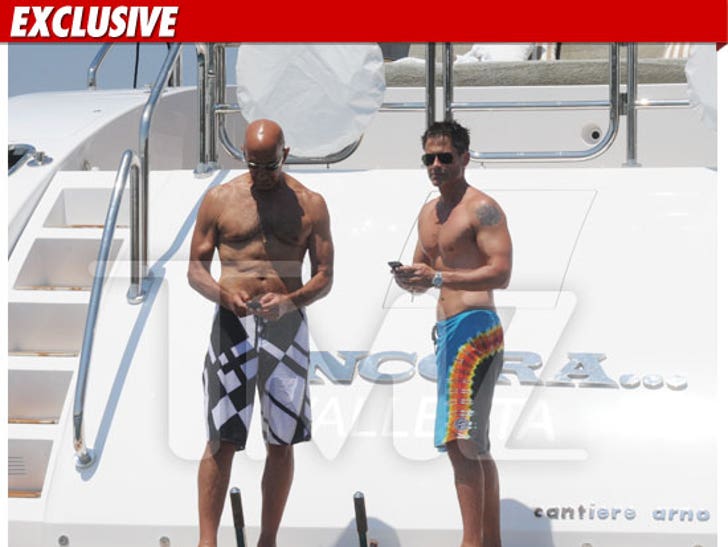 When it comes to closing $500 million super-deals to form massive new media companies, board rooms are sooooo overated -- board shorts however ... right up Rob Lowe's alley.
Rob and potential business partner -- mega-real estate investor Tom Barrack -- met up for an afternoon meeting aboard a yacht off the coast of Italy earlier today.
We're told the two are now "far along" on a deal to create "a multi-platform media company, similar to DreamWorks."