Hot Dog Legend Won't Face Eating Ban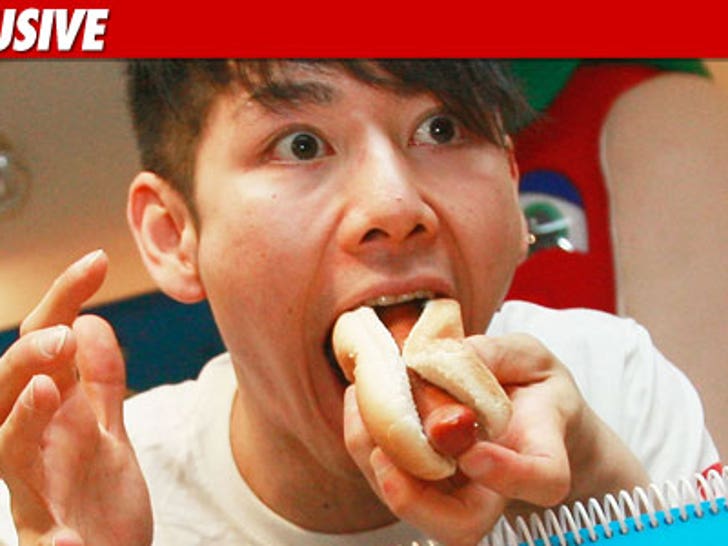 The greatest hot dog eater in the history of man -- Takeru Kobayashi -- will not be suspended from the world of competitive eating ... in the wake of his arrest this weekend , TMZ has learned.
As you may have heard, Kobayashi was taken into custody at the annual Nathan's Famous 4th of July hot dog eating contest this weekend -- when he stormed the stage after Joey Chestnut's victory.
But a rep for Major League Eating -- the organization who regulated the event -- tells TMZ, they are "absolutely not" banning Kobayashi from future eating competitions.
MLE called the Tsunami's actions "inappropriate and unfortunate" -- but according to the rep, "[Kobayashi] is a great champ. Nathan's Famous actually tried to get him to come to the eventoriginally. There was a lot of back and forth negotiating but theycouldn't resolve it in time of the event."