Team LeBron: Alleged Dad is a 'Money Grubber'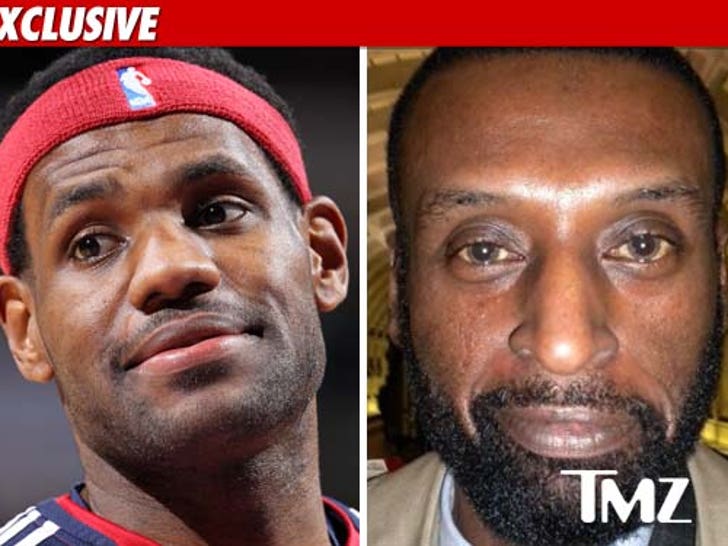 LeBron James' lawyer is lashing out at the man claiming to be his biological father -- claiming Leicester Bryce Stovell is just in it for the money.
As we first reported, Stovell is suing LeBron and his mother, claiming the two of them tampered with a DNA test in an attempt to hide the true identity of LeBron's father.
Now, LeBron's attorney Fred Nance is slamming Stovell's claim -- saying, "The timing is obviously designed to gratuitously exploit LeBron's announcement tomorrow."
Nance added, "A celebrity of LeBron's stature gets many money grubbing claims all the time and this is no different."
But Leicester is firing back -- telling TMZ, "This not a money grubbing case. This is a very carefully considered effort to resolve a pressing issue that should be handled seriously by LeBron James' attorney."
Leicester concluded, "There is absolutely no relationship between what is happening in LeBron's life and the timing of the filing of this lawsuit ... the timing of the filing of this lawsuit is a product purely of legal considerations."