Lohan Skips B-Day Bash, Hangs with Kim K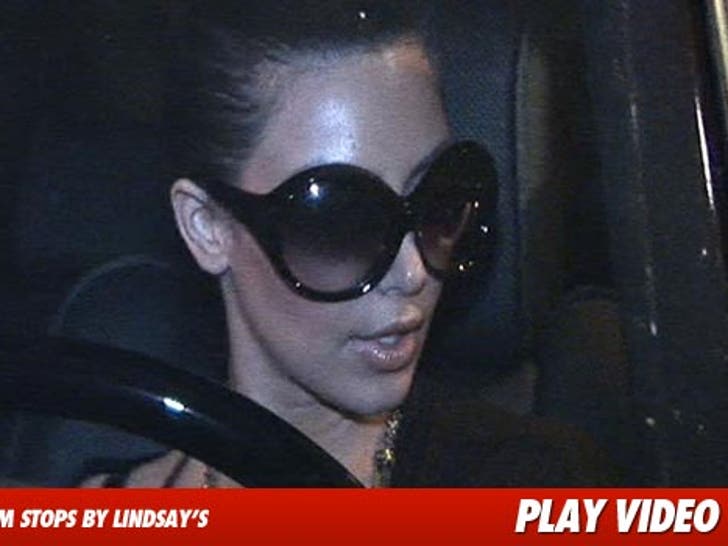 Kim Kardashian made a late night visit to Lindsay Lohan last night -- stopping by her friend's place before she begins her 90-day jail sentence.
Kim wasn't talking on her way out of the West Hollywood apartment complex -- and though Linds was supposed to appear at a birthday bash in her honor at Las Palmas last night, she was a no-show.
If Kim wants to see more of LiLo after July 20, she'll have to abide by the visiting hours of Lynwood County Jail -- which are Saturday & Sunday from 8:30am - 7:30pm.