Tony Hayward -- Fish and Chicks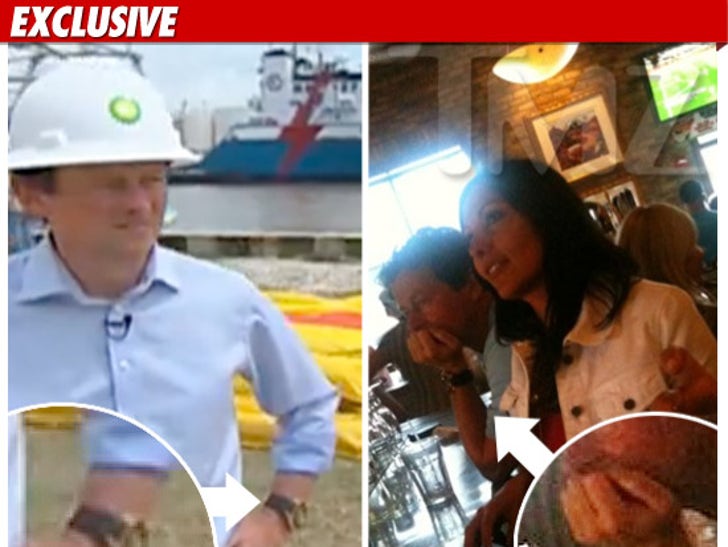 BP honcho Tony Hayward had a good oily time last month in Houston, TX, watching World Cup soccer in a bar with a woman -- not his wife -- and in a supreme irony ... he ordered seafood.
TMZ obtained photos of Hayward in a Champps Americana Restaurant and Bar on June 12. We're told Hayward was watching USA vs. England next to an unidentified woman.
We wanted to make sure the pic was indeed Tony. So check out the CEO's watch when he appeared on CNN. It's a spitting image of the watch he's wearing in the bar.
As for what Dr. Hayward ate -- yes, he's a PhD -- the receipt shows he paid for shrimp fajitas, fish & chips and 2 cranberry juices.

No word if he cleaned up after himself.