MJ Tomb -- Defaced with Hidden Messages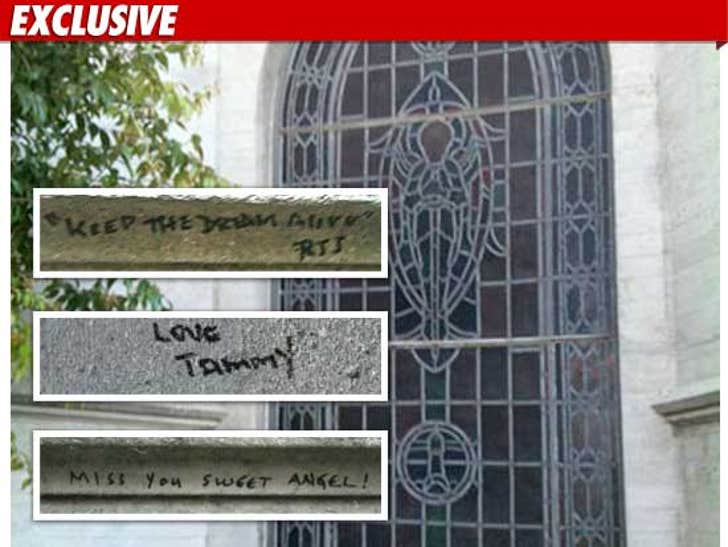 TMZ has learned Michael Jackson's tomb has been defaced by a stealth band of vandals -- who have marked the walls of MJ's mausoleum with hidden messages ... and it's all in permanent ink.
Security at Forest Lawn in Glendale, CA is on the lookout for "fans" who have been writing messages in hard-to-spot places outside the main window of the building in which MJ is entombed.
The writing is mostly hidden underneath ledges -- or in spots covered by bushes -- and contains messages like, "Miss you" and "Keep the dream alive."
Reps at Forest Lawn are pretty ticked off -- telling TMZ, "Activity such as this, is a prime example why we are evaluating the level of access to the various entrances of the Great Mausoleum."
Forest Lawn also tells us that anyone caught vandalizing the cemetery will be banned for life.
UPDATE 07/16/10 -- according to sources at Forest Lawn, the graffiti has successfully been removed.