Oksana Had Lawsuit Ready Against Mel Gibson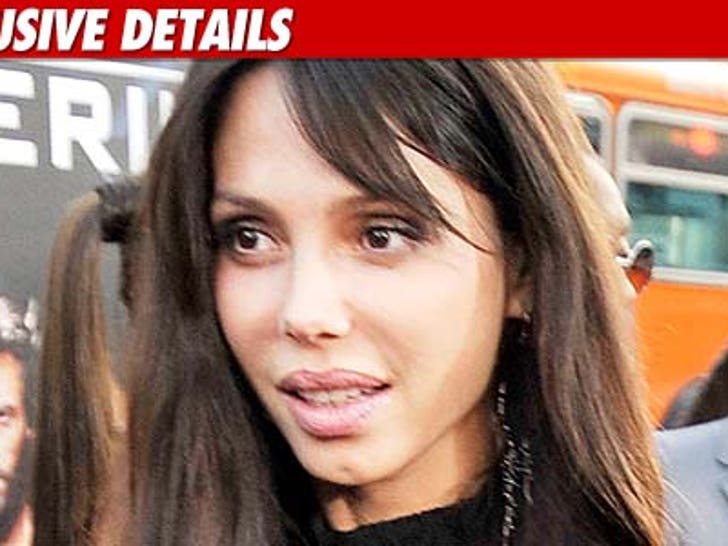 TMZ has learned ... Oksana Grigorieva had a civil lawsuit prepared and ready to file against Mel Gibson back in May, in the event Gibson failed to negotiate a custody and financial deal she considered fair.
We've learned during the two day mediation in mid-May, Eric George, who was Oksana's lawyer at the time, drafted and threatened to file the lawsuit, alleging assault, battery and intentional infliction of emotional distress.
As we first reported, the parties agreed to a $15 million package for Oksana. When the outline of the agreement was signed, George abandoned the idea of suing.
Sources say although lawyers on both sides were well aware of the secretly-recorded tapes -- which one source called "the 800 pound elephant in the room" -- the lawsuit George drafted made no specific mention of tapes, nor of Gibson's racially-charged comments.
As a result, the tapes could have been used as leverage to settle the lawsuit after it was filed. Now that the tapes are out, Oksana has lost a lot of that leverage.
The suit George drafted sought unspecified damages.
Oksana ultimately refused to sign the mediation agreement in its full form ... she says because she didn't want to give Mel unsupervised visitation. Gibson's lawyers scoffed at the notion that Oksana had a problem with visitation, claiming that after January 6, he had regularly spent time alone with Lucia and she encouraged him to have even more visitation.