Andy Dick -- How to Get Rejected by a Model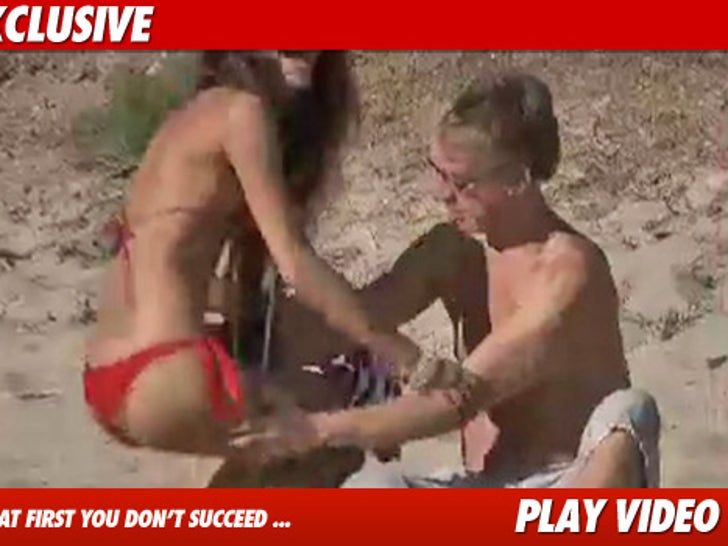 If you ever wondered how NOT to pick up a gorgeous bikini model, Andy Dick recently put on a free clinic ... and luckily for you, we have video of the entire ordeal.
It all went down during the recent filming of an online reality show called "If I Can Dream" -- when the smoking hot star of the show, Giglianne Braga, stumbled upon Dick sleeping alone in the sand.
Dick was then rejected more times than he's been arrested -- despite slurring stellar pickup lines like, "I'm gonna kiss you and hold you and cuddle you and f**k you."