Lindsay Lohan -- Fine Dining Behind Bars
Lindsay Lohan
Fine Dining
Behind Bars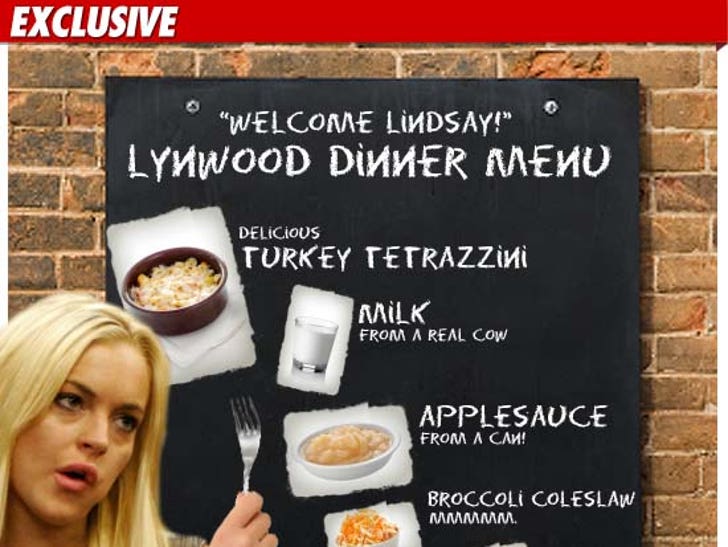 It may not be Katsuya, but Lindsay Lohan has a delicious dinner in store on her first night in jail.
Our jailhouse mole tells TMZ Turkey Tetrazzini is on the menu tonight. Actually, it's the only option. For those who aren't familiar, it's a turkey casserole with noodles, mushrooms and cream sauce.
And there are sides -- Applesauce, broccoli coleslaw and wheat bread. And there's also milk to wash it all down.