Jeremy Piven Hits RIDICULOUS Trick Shot
Jeremy Piven
Hits RIDICULOUS
Trick Shot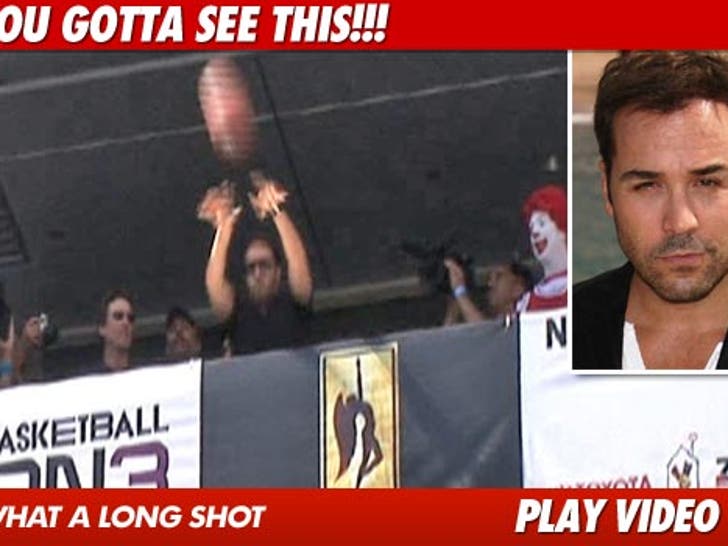 He was wayyyy above the rim -- but Jeremy Piven hit a CRAZY trick basketball shot in downtown Los Angeles last night ... firing the rock at a regulation basket from a balcony ... three stories up!!!
Piven shot alongside L.A. Lakers hero Rick Fox ... who missed all three of his attempts.
Just check out the footage already -- it's pretty awesome!