Michael Jackson -- Nazi Flick Fan?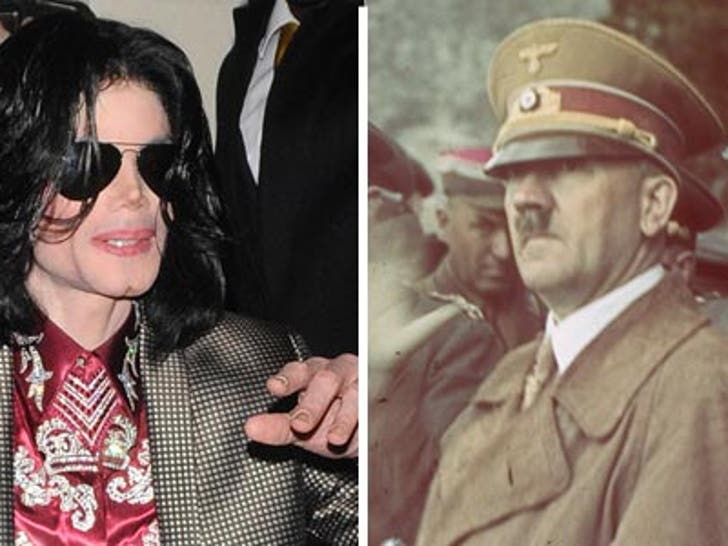 Michael Jackson's ideal double feature -- an Adolf Hitler documentary with a Judy Garland chaser ... that's according to a video distributor who claims to have provided Jackson plenty of both.
Norman Scherer tells the NY Post that MJ had a penchant for collecting Nazi documentaries. Scherer, who owns a videotape distribution company, says Jackson had a "really good collection" -- which included, "Nazis -- Of Pure Blood," "Oasis of the Zombies" and "Hitler's Children."
Scherer also claims Jackson enjoyed Judy Garland's TV specials and dramas depicting troubled boys in dysfunctional families.