Joe Jackson Lawyer: Conrad Was At Strip Club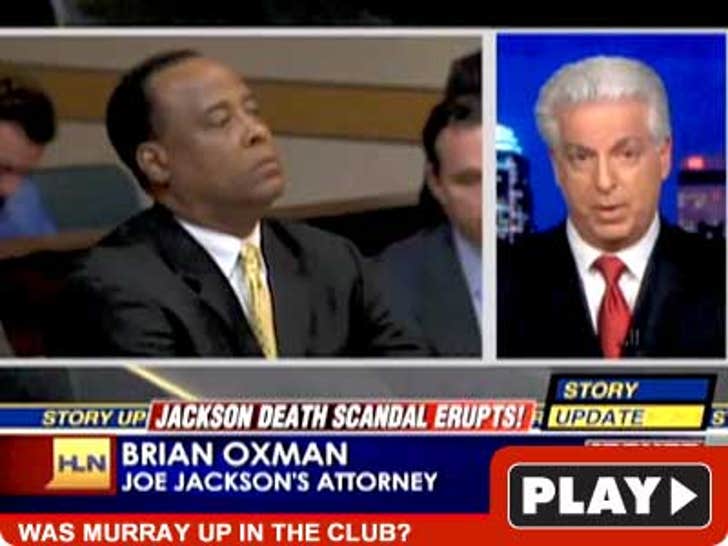 Joe Jackson's lawyer, Brian Oxman, just went on TV and said he has spoken to the owner of a strip club in Los Angeles who told him Dr. Conrad Murray was in the club the night before Michael Jackson died.
Oxman, who filed a wrongful death lawsuit against Conrad Murray on behalf of Joe Jackson earlier today, was a guest on "Issues with Jane Velez-Mitchell." Oxman said the owner of the strip club, Sam's Hof Brau, told him the girls said Conrad Murray was indeed at the club.
Jane's show airs tonight at 7:00 PM ET on HLN.