Dr. Conrad Murray: The Strip Club Story is BS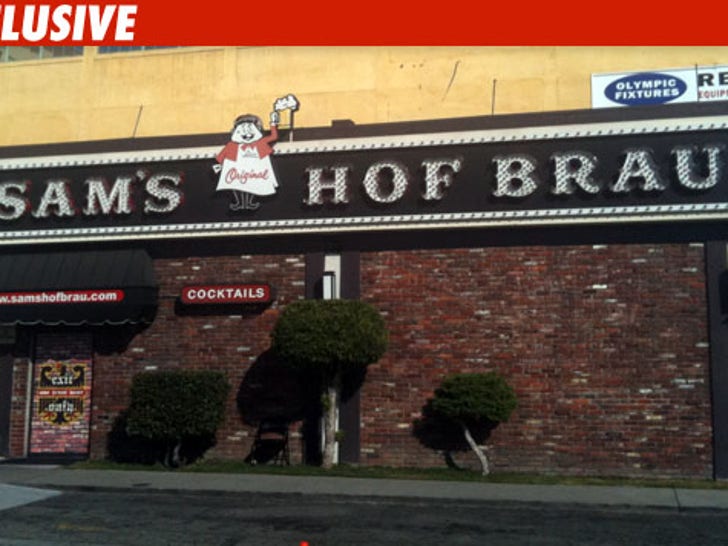 A rep for Dr. Conrad Murray's defense team tells TMZ Joe Jackson's lawyer is flat-out wrong when he claims Dr. Murray was drinking at a strip club hours before Michael Jackson died.
TMZ broke the story ... Joe Jackson's lawyer, Brian Oxman, has served Murray
as a prelude to a wrongful death lawsuit. In those papers, Oxman claims Dr. Murray was at Sam's Hofbrau -- a strip club -- on June 25, 2009, prior to treating Jackson.
The rep for the defense team tells TMZ Dr. Murray was not at a strip club when Oxman claims, nor was he there the night before. As the rep put it, "In the weeks before Michael died, Murray barely had time to take a shower."
The rep also says Oxman got it wrong when he claimed Dr. Murray was drinking, because "He does not drink."
As for whether Murray has ever frequented the club, the rep did not know one way or the other. But one of the waitresses at the club tells TMZ Dr. Murray was at the club sometime in June of last year. A stripper who works at the club tells TMZ she vividly remembers the night before Michael died because she's a big MJ fan, and says, "It was dead that night. Dr. Murray definitely was not there."
The club's owner tells TMZ ... at least twice in the last 6 months, a private investigator came to the club and asked various employees a bunch of questions about Murray and if they remembered seeing him at the club.
Interesting note -- we're told Quentin Tarantino liked Sam's Hofbrau so much, he used it in the movie, "Jackie Brown."