Kate Major -- Nude Pictures Are 'Disgusting'
Kate Major:
Nude Pictures Are
'Disgusting'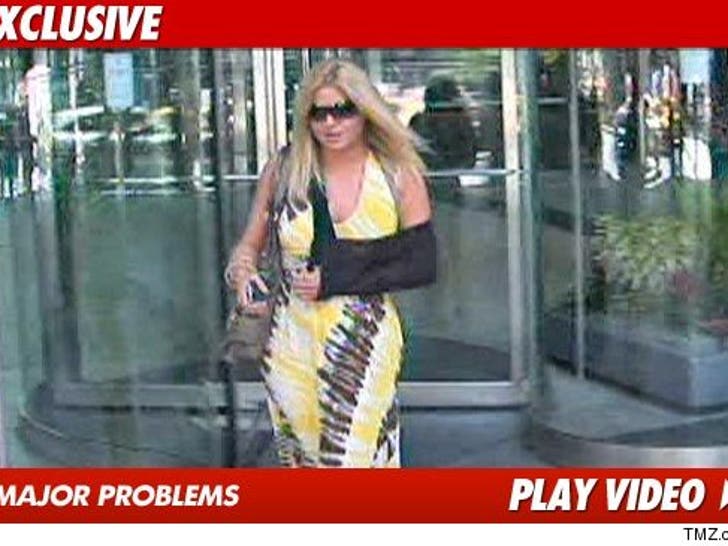 Kate Major left her lawyer's office yesterday (with her arm in a sling) -- and says she is "disgusted" with Michael Lohan for allegedly shopping around nude photos of her ... photos she claims were taken while she was sleeping.
As far as what actions Kate is taking against Michael in regards to the photos -- all she would say is that it's up to her lawyers, and that she "never wanted any of this."
TMZ spoke to Michael who flat out denies selling the photos -- which recently surfaced on several sites including Kikster.com -- and insists they were stolen.
Lohan adds, "I feel really bad for the way things have unraveled, she's a really good person at heart."